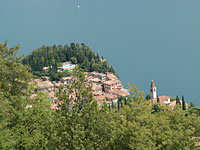 Tremosine
encompasses diffrent suburbi which are located in a vast territory inside the Parco Alto Garda (Park of the higher part of Garda) of Brescia.
The suburb which welcomes the town hall, called Pieve, is 414 mt above the sea level. Campione is the only suburb which overlooks Lake Garda, at 65 mt above sea level and it is a renowned and well equipped centre to practice sailing and windsurf.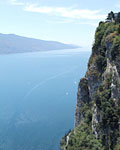 Tremosine look more alike a little Alpine town rather than a lake town, since it is immersed in the nature of pasture and mountains. Those who love beautiful views, should not miss Tremosine, Tignale and Campione. Another important feature you might not want to miss is the road which goes up towards Tremosine: it goes along small forests, beautiful canyons.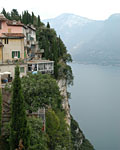 Tremosine is connected to the gardesana road with only two roads, one that goes up from Limone to Garda and one that goes from Campione towards Pieve. Since it is close to the lake, climate is mild in the winter and hot, but not sticky, during the summer.

This kind of weather allows the development of a typical Mediterranean vegetation. The higher we go up, climate becomes sub-continental temperate, this means continental temperate.