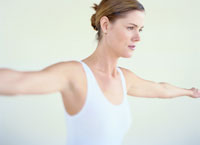 Beauty farms, wellness centres and SPAS are currently very popular in Italy. In fact, this seems Italians' last tendency while on holiday. And not only that. As far as the holistic vision related to existence is concerned, nobody intends to renounce the mens sana in corpore sano binomial, whether it has to do with a gym pass, a regenerative massage or a meditation course.
There are many names for these wellness structures like hammam, beauty spa, agritourisms, banje, saune and onsen. Wellness centres intend to become "magical" by continuing their "secular rituals" and taking stress away among ablutions and cuddles.
After the worries of everyday like, the affluent Italian has any kind of treatment done on him: from the ayurveda of the PO valley, from lomi-lomi massages to vapour baths, to "musicotherapy and chromotherapy".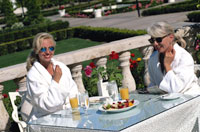 All this becomes part of the new cycle as long as it is "poly-sensorial and muti-media" and has a relief landscape. SPAS, according to their promoters, having nothing to do with the idea of thermal baths to cure elder ones.
Wellness centres can be found all over the territory, especially in hotels, holiday villages and agritourisms. As a renowned touristic destination, Lake Garda had to be a leader in this race towards wellness: in the last years, wellness centres, beauty farms, SPAS sprung up like mushrooms and nowadays each hotel offers one of these services.